Why Your Commission
Should Join The ACCW?
The Association of California Commissions for Women provides a voice for women of all races, creeds and economic status throughout the State of California.  As our membership grows, so too does our ability to improve the quality of life of our mothers, sisters and daughters.
What are the Benefits of Membership in ACCW?
Collaborate with other Commissions on strategic planning
Network to achieve local Commission goals and pursue initiatives
Training
Leadership
Fund Development
Event Planning/Conventions
Learn the Budget Process
Acquire staff
Recruit Commissioners
Raise Awareness of Women's Issues
Create a 501c3 to enable fundraising for your Commission
So why should YOU join?
ACCW works to ensure equality of rights and opportunities for all women within the state.
ACCW empowers women.
ACCW provides a unified voice for women's issues.
ACCW  seeks dynamic women interested in making a difference in their communities.
ACCW needs YOU!
What is the Mission
of the ACCW?
The Mission of ACCW is: to promote viability, strength, and effectiveness of member Commissions within the State of California.
What are the Goals
of ACCW?
The goals are:  to ensure that Commissions exist in every County or City, and that they are fully funded, permanent, and independent Government entities that give California women a voice.
What is the Objective
of the ACCW?
The objective is:  to develop a Statewide agenda on issues of concern to women within California and to ensure implementation of key policy and legislative changes that address these concerns and give California women the best quality of life possible.
Take the Voices of American Women Survey sponsored by the National Association of Womens Commissions (NACW).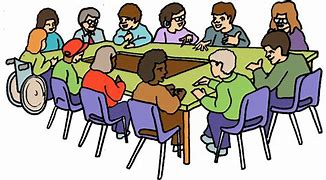 The WB has a GS-13 position opening up in Region 6 (Dallas) on Monday 6/13. The person who is selected in addition to being qualified; MUST reside in one of the 5 states under the Dallas Region (Arkansas, Louisiana, New Mexico, Oklahoma or Texas) or be...
Diversity Equity Inclusion